European Hunts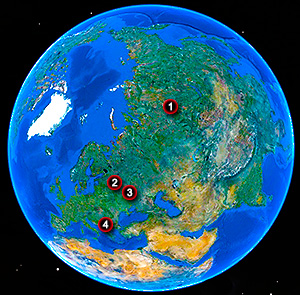 Australian hunting Consultants can organise a variety of exciting hunts across Europe. We have a network of first class outfitters that know their particular hunting regions, and the species within those areas intimately. Local knowledge and experience is key to a successful hunting experience and our guides are second to none.
We generally accompany our hunters each season on these amazing European hunting adventures so we can attest first hand, to the experience and professionalism of our partner outfitters in these top hunting destinations in Europe.
While we can organise a custom package to suit your needs, our most popular hunting destinations on the European continent are in the countries of Russia, Hungary, Czech Republic and Turkey.
Our focus is to to offer the best hunts that seek the most highly prized species. To achieve this we travel to those regions where these champion animals are most likely to be found and are at their biggest and their best.
Please explore our recommended destinations and hunts below and for further information please don't hesitate to contact us.
Australian Hunting Consultants have a solid commitment to service and client satisfaction.
This will ensure your European Hunting experiences run smoothly and successfully.