Hunt Fallow deer and Roebuck deer in Hungary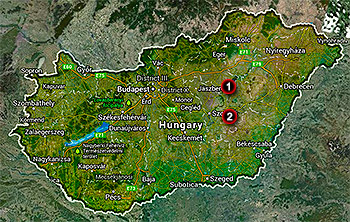 Australian Hunting Consultants offers two outstanding hunts in Hungary.
Fallow Buck Hunt
For the serious fallow deer enthusiast this can only be described as the best hunt in the world. The hunt is conducted during the rut when all the big buck congregate in their rutting stands in the forest of northern Hungary. Anyone who knows anything about fallow knows this is the Mecca for this species.
Roebuck Hunt
This is a great hunt for a beautiful small deer that weighs around 20 kg but has very interesting antlers. This hunt is budget hunt that would suit a hunter traveling overseas for the first time with a generous bag limit of 4 trophy bucks And the possibility to add on a European wild boar and mouflon ram hunt to this package.
We are able to offer some great hunting packages for this unique little trophy deer at very reasonable prices.
Australian Hunting Consultants have a solid commitment to service and client satisfaction.

This will ensure your Hungarian Hunting experiences run smoothly and successfully.