Hunting in Turkey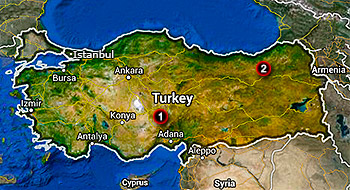 Australian Hunting Consultants can organise a variety of hunts in the Turkey.
While we can arrange a custom hunt to suit your needs, we currently have two popular packages hunting Bezoar Ibex and Turkey's famous Wild Boar.
Our guides know these species, and the areas they roam, like the back of their hand, so your hunting experiences in Turkey are bound to be a source of wonderful memories for many years to come.
Australian Hunting Consultants have a solid commitment to service and client satisfaction.

This will ensure your hunting experiences in Turkey run smoothly and successfully.